Two important and related things to note this week: First, alto
saxophonist Rudresh Mahanthappa is bringing his quartet Gamak to the Outpost for two concerts on Thursday and Friday. Second, the chairs at the Outpost are not fitted with seatbelts. So those of you
attending the shows will want to grip the arms of your chair
firmly, and maybe hook your feet around the legs, so you don't get blown out the door when the quartet blasts off. If you're not sitting on your hat, you will lose it. 
On its recently released eponymous album, which features some of the densest and most intense music Mahanthappa has recorded to date, Gamak starts off at 7 on an intensity scale of 10 and then just demolishes the meter before the first track is done. Mahanthappa's trademark blend of modern jazz and classical Carnatic styles is on full display, but along the way, the quartet—with Dave Fiuczynski on guitar, François Moutin on bass, and Dan Weiss on drums—touches on a wide variety of musical genres, often within a single
composition. Asian, Indonesian, African, and Indian elements mingle with blues, rock,
ambient, C&W, and Americana in a jazz stew served piping hot.
"Compared to a lot of my other albums, it's a much bigger melting pot of ideas and influences,"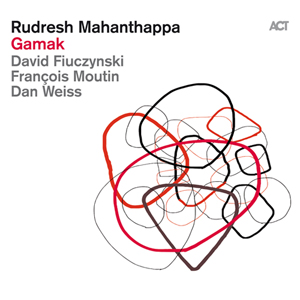 says Mahanthappa. "I just wanted to do something real different. I wanted something that was going to sound like a rock album to some degree, and you know, the minute you get Dave Fiuczynski in there, the eclectic
meter goes up."
No kidding—from Delta blues to thrash metal to sounds approaching the Indian sitar and the Chinese pipa, "Fuze" gets a world of
music from his double-necked—one fretted, one not—guitar.
Mahanthappa's played with the guitarist for a few years in drummer Jack DeJohnette's band, and both Moutin and Weiss have a long history of collaboration with the saxophonist. Keenly aware of their capabilities, Mahanthappa wrote the music on Gamak with these players in mind, allowing them a great deal of latitude in
interpreting what he'd written. Fiuczynski, in particular, brings a shape-shifting ability to the mix, and Mahanthappa "enjoyed the surprise" of what came out of his guitar.
Speed Devil
One of the hallmarks of Mahanthappa's playing is his ability to rip off extraordinarily long phrases at mind-boggling speed with precise articulation and remarkable nuance. Even at high speed, he can ornament individual notes with a particular shape or texture that adds meaning to what he's doing. (Speaking of ornamentation, "gamak" comes from "gamaka," the South
Indian term for melodic ornamentation.)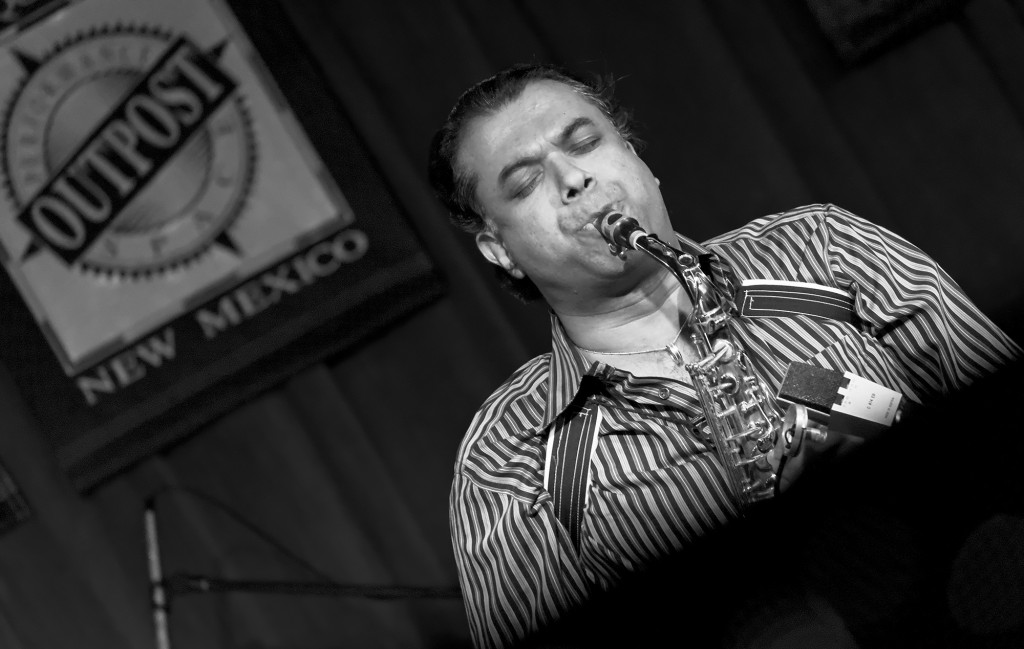 Mahanthappa credits Johnny Griffin's first album, Introducing Johnny Griffin, for his abilities to work so surefootedly at fast tempi. On that recording, Griffin sails through one of the fastest versions of "Cherokee" you can find. "I'm a big fan of osmosis," says Mahanthappa. He explains that he listened to that recording of "Cherokee" every day for a whole semester at school as soon as he got up in the morning. "Somehow it bled in," he says.
A Cellular Seed
Mahanthappa's exploratory improvisations often begin with a simple rhythmic cell that he
repeats and expands on. "It's a way of executing rhythm on a single-note melodic instrument," he says. He likens it to playing snare drum rudiments on the sax. "The minute you add pitches to that, you can really spin something, spiral outward from these cells in really interesting ways." He notes that Coltrane did similar things with rhythmic cells in his later years, and Steve Coleman and Greg Osby have also worked that vein.
It's something Mahanthappa started working with when playing duets with pianist Vijay Ayer, another longtime collaborator. "I developed a lot of different ways to essentially comp for someone else," he says, "and that's kind of seeped into my overall compositional voice and
improvisations, too."
Mahanthappa says this approach brings a greater variety and a different sense of propulsion to the music. Propulsion will certainly be a big part of the evening concerts, with the power and control that Moutin and Weiss bring to the proceedings. Just remember to hold tight to the chair, and enjoy the ride.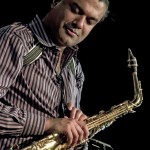 Rudresh Mahanthappa's Gamak
Thursday and Friday, February 28 and March 1
Outpost Performance Space
210 Yale Blvd. SE, Albuquerque
Tickets $30/$25 members and students
For more info, call 268-0044.
© 2013 Mel Minter. All rights reserved.