Lionel Loueke Plugs In
Award-winning guitarist Lionel Loueke, a native of Benin, dazzled the jazz world by blending his African roots with the modern jazz vocabulary on his signature acoustic, nylon-string guitar. His gentle virtuosity has graced the work of such jazz heavyweights as Terence Blanchard, Herbie Hancock, and Wayne Shorter, and informed several well-received recordings of his own.
For his latest album, Heritage (Blue Note Records), however, Loueke has ditched the nylon strings in favor of steel and added an electric guitar to his bag. Though displaying the same lyricism as the nylon, acoustic Loueke, the steel-strung and electrified Louekes take a more percussive attack and, if possible, groove even harder. Heritage also finds the guitarist actively stretching his concept of what a guitar can do, and he amplifies this expansion with judicious use of pedal effects on the electric instrument.
Working with a new trio that features Michael Olatuja on bass and John Davis on drums, Loueke brings his electric project to the New Mexico Jazz Festival, first for two nights at the Outpost in Albuquerque, then moving up to Santa Fe to open for trumpeter Terence Blanchard, whom he will also join onstage.
There's a Keyboard in My Guitar
In a 2009 interview prior to his last visit to Albuquerque as a leader, Loueke told me that he was "thinking more in terms of piano instead of guitar." Four years later, it's obvious that that thinking has ripened.
"I've been hanging with Herbie [Hancock], and the piano players that I love," he says. Listening to their work has pushed him to get out of his comfort zone and "go search for something else." He finds inspiration in both the piano and saxophone.
"Those are the two instruments I think of sometimes, even when I'm playing," says Loueke. "It makes me think of music in a different way. I don't hear myself anymore just as a guitar."
Indeed, throughout Heritage, Loueke plays lines that would lay very easily under a pianist's
fingers, and he uses chords to both rhythmically and harmonically punctuate his lines in much the same way a pianist might. Add the sonic transformations enabled by the effects pedal, and it's sometimes hard to tell if it's a guitar or a keyboard that's being played.
"That's what I'm looking for, and that's what I'm going for," he says.
Musical Groove
Keyboard or saxophone or guitar, it doesn't affect the musicality of the material. On Heritage, Loueke brings together for the first time electric bassist Derrick Hodge and drummer Mark Guiliana, groove merchants who, despite photographic evidence to the contrary, apparently share a single brain. On several tracks, pianist Robert Glasper joins in the fun.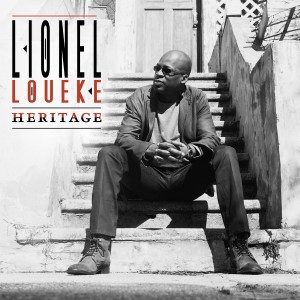 It's in the trio setup, though, that Loueke
really lets it hang out, and he's excited about the new trio he's bringing to Albuquerque. He met Olatuja through vocalist Gretchen
Parlato, who appears on two tracks on
Heritage. The U.K.-born Nigerian bassist, whom Loueke calls "amazing," has also played with Blanchard. Davis, whom Loueke describes as "very musical," also brings
serious credentials, having played with such icons as Cassandra Wilson and Greg Osby.
Loueke chose these two because night after night onstage, they support his
determination to find something new in the material. "You've got to keep it fresh, and to keep it fresh, you've always got to search for the unknown," Loueke says. "It's all about improvisation, so if there is no more improvisation"—he laughs—"you know, then it's not jazz anymore." It could be the tempo, it could be how far the group takes an improvisation, it could be a meter change that opens a new door on any given night.
What does not change is Loueke's commitment to rhythm. A number of tunes on Heritage sport unusual meters, but that's an organic result of the groove discovered in the process of composing, Loueke says, not the other way around. "It is important for me as a player or a
listener to just feel the groove," he says. "It's not mathematical."
The material on Heritage—from the uptempo numbers to the more reflective pieces—all ride a lively African bounce that exudes a cleansing optimism. "With this music, it is hard to not move," Loueke says with a laugh. "It's really about the groove. We try to groove as hard as we can."
Lionel Loueke Trio
Wednesday, July 24, 8:00 p.m.
Thursday, July 25, 8:00 p.m.
Outpost Performance Space
210 Yale Blvd. SE, Albuquerque
Tickets $30/$25 members and students
For more info, call 268-0044.
Lionel Loueke Trio Opens for Terence Blanchard
Friday, July 26, 7:30 p.m.
The Lensic Performing Arts Center
211 West San Francisco St., Santa Fe
$50/$40/$30/$20 ($5 discount for members and students)
For more info, call 505-988-7050.
© 2013 Mel Minter. All rights reserved.