Singer/songwriter Mary Gauthier doesn't pull any punches. Life certainly didn't pull any for her. An adoptee haunted by what she couldn't know of her family history and alienated from her conservative Catholic community by her sexual orientation, Gauthier ran away from her
Thibodaux, Louisiana, home at age 15, straight into the arms of alcohol and drug addiction, pinballing from rehab center to jail to the kindness of strangers.
With the help of friends, she got through several years of college; went to culinary school in Cambridge, Massachusetts; and opened a successful restaurant, Dixie Kitchen, serving up
Cajun delights to Beantowners for 11 years. She finally got clean and sober at age 35 after 20 years of struggle and found a healing grace in songwriting.
You don't get straight without cultivating a harrowing honesty and an honest compassion, and both are hallmarks of Gauthier's songs. She routinely descends into the chthonic desperation of the lost, the damned, the displaced, and the self-destructive, only to retrieve a spark of hope that she blows into the radiant possibility of redemption.
Gauthier will fan that flame this weekend at two fundraising concerts for Peace Talks Radio, in Santa Fe on Friday, sharing the bill with Iraqi oud master and Albuquerque resident Rahim
Alhaj, and in a solo performance on Saturday in Albuquerque. If her latest album, Live at Blue Rock, is any indication, you'd be well advised to bring tissues.
Faith
"Redemption is the theme of a lot of my songs," says Gauthier. "It's been an important part of my recovery from drug and alcohol addiction to atone for my misdeeds and make it right. I think that if there is no redemption, then we've got no song, we've got no story. We've got no reason to have faith."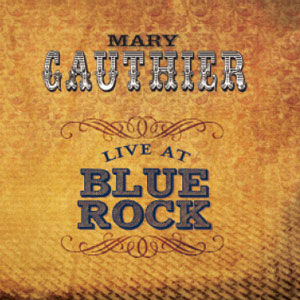 In songs like "I Drink" and "Blood Is Blood," which, respectively, address addiction and the hollowness felt by adoptees cut off from their history, Gauthier does not glamorize or sugarcoat the pain. In a voice that hovers
between talking and singing, delivered with the conviction of one who's been there, she gives it a dark, palpable presence. In that darkness, she remarkably discovers light, but as she says, "It's probably the only place that you could find it."
She finds it in "Drag Queens in Limousines," an upbeat autobiographical waltz about the salvation to be found in one's chosen family—in her case, "drag queens in limousines, nuns in blue jeans, dreamers with big dreams, poets and AWOL marines, actors and barflies, writers with dark eyes, drunks that philosophize." In "Karla Faye," she finds it in the life of Karla Faye Tucker: "A little girl lost, in a world full of pain / He said it feels good, so she gave him her vein." A junkie, a whore, and a murderer, Tucker was executed in Texas in 1998, but not before she found her redemption kneeling on the cold cement floor of the penitentiary.
Art
Gauthier plunges into her own experience to bring that light to the surface. "I'm looking for the universal in the personal," she says. "I think that's the only place you can really find it."
As she sees it, that's the artist's job. "A true artist is like a fireman or firewoman," says Gauthier. "The rest of the world goes running away from the heat. The artist goes running to it and tries to find out what's in there."
It's not an easy job, and there's a cost to be paid for it: solitude; the constant risk of being laughed at, wrong, separate from the group, and exposed. "You don't get to have the luxury of trying to fit in," she says.
Gauthier notes that in the town where she lives, Nashville, the word "artist" gets thrown
around carelessly, applied to anyone who gets a record deal. She defines an artist by different standards.
Writing on her website's blog about her recording The Foundling, which was not a commercial success but has resonated profoundly within the adoptee community and beyond, she put it this way: "Did the work connect? Did the work help to heal the person who created it? Did the work bring truth and beauty into the world? Was the work useful to other people in their life journey? Will the work endure the test of time? These are the true measures of success in art. Any other measuring stick is a false one."
Truth
Gauthier knows she has no control over how the world will receive her work. What's important to her is that she did the work and did it right. "You can Disney it up, or you can tell the truth," she says. "I'm not in the Disney business."
She's in the business of writing songs and righting wrongs, and she works hard for two
causes close to her heart: expanding the rights of adoptees to access their personal history and encouraging young people in the LGBT community to love and respect themselves.
As a respected activist, she receives many requests to perform for fundraising events. She says she agreed to do the Peace Talks Radio event because Paul Ingles, the founder of the series, which is produced by Good Radio Shows, Inc., is "an honest man. I think Paul's heart's in the right place, and I think that the work that they do affects things in a very positive way."
She met Ingles several years ago when she appeared at another Peace Talks Radio fundraiser with Bill Miller. "All I can say is he got in my heart," she says, adding with a laugh, "and once you're there, I don't have any ability to say no."
Mary Gauthier/Rahim Alhaj
Friday, September 13, 7:30 p.m.
James A. Little Theater
1060 Cerrillos Road, Santa Fe
Tickets $25 to $44, available at Hold My Ticket
Event information at peacetalksradio.com
Mary Gauthier
Saturday, September 14, 7:30 p.m.
Outpost Performance Space
210 Yale Blvd. SE, Albuquerque
Tickets $25, available at Hold My Ticket
Event information at peacetalksradio.com
© 2013 Mel Minter. All rights reserved.