When was the last time you heard the words "moonglow" and "tapeworm" in the same song?
Right, never—unless you've heard Birds of Chicago, a musical collective that spins around its two singer/songwriters: J.T. Nero (aka Jeremy Lindsay), of the rock/soul band JT and the Clouds, and Allison Russell, best known as half of the urban folk band Po' Girl.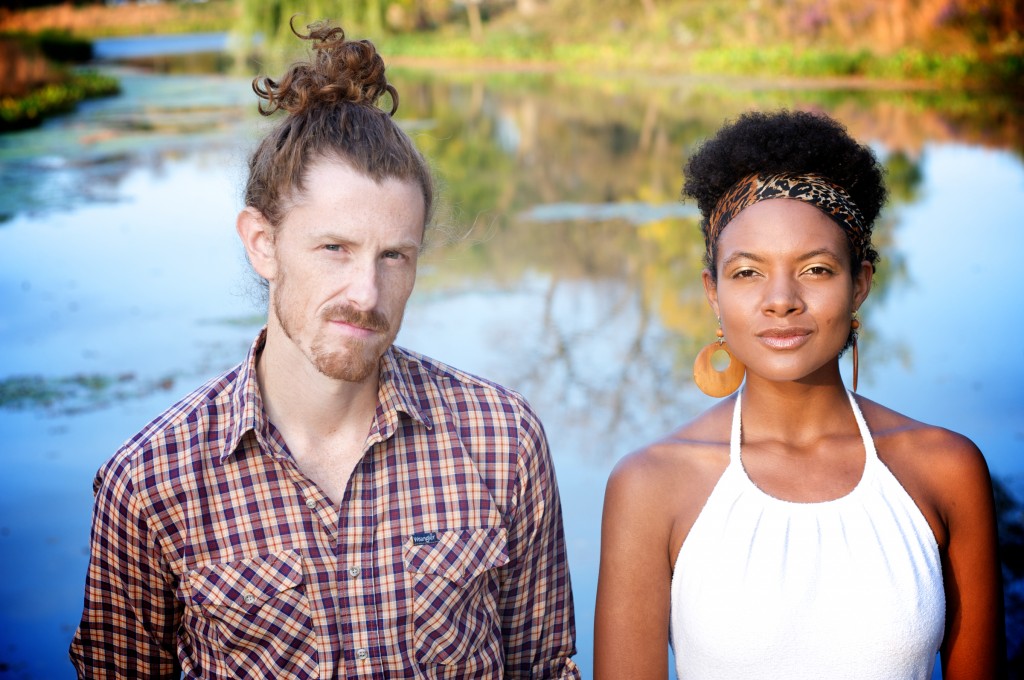 Their penetrating, poetic, off-center but on-target songs take flight on two of the more
distinctive voices on the Americana scene. Nero's scratched, soulful vocals and phrasing bring Sam Cooke to mind, while Russell brings a crystalline warmth that can tease out the most
delicate emotions. Each of those voices seems to provide the perfect backdrop for the other, and together, they take a firm but gentle hold on your ears and won't let go.
Gliding on the wings of their eponymous premiere album, Nero and Russell, with help from bassist Chris Merrill and drummer Nick Chambers, will bring their blues, soul, country, rock,
zydeco, folk, honky tonk, what-have-you tunes to the Old Church in Corrales this Tuesday, and it's not to be missed.
Vowels and Consonants
The songs on Birds of Chicago, which was funded by a Kickstarter campaign and pristinely
produced by Birds and Zach Goheen, can take hold of you on a kind of subliminal level, eliciting strong emotional responses before you know what's moved you.
"Moonglow Tapeworm" does that, fanning an ache in listener and singer alike. Nero's probably the first person in the history of the planet to put those words together in a song. So where did they come from, and why do they work so well?
"A big part of songwriting for me—in terms of what sets it apart from other types of writing—is so much depends on how the words sound and feel coming out of your mouth," says Nero, who's on the phone from Boston Harbor, Washington, while Russell, his eight-months-pregnant wife, is relaxing with the scenery.
Songs often begin for Nero with a fragment of melody with some vowel and consonant sounds together. "Literally de-da-da," he says. "You don't know anything else but that those certain sounds feel right in a particular juxtaposition. Sometimes fragmented words appear out of that. Literally those two words popped out."
Nero recognized the absurdity of the combination, but he followed the thread that his
subconscious had placed in his fingers. "I am as mystified as anyone else by the two words popping out when they did, but taking the meanings out, they felt good sitting next to each other."
Nero's learned to pay attention to that feeling, so he accepted that those two words were
staying. The next step was trying to figure out why and how. He likens the process to
interpreting a dream.
The tapeworm emerged as a symbol of restlessness, "that constant gnawing in the gut," he said. The finished song renders the heartache felt for another's helplessness, and the
wrenching need to move on.
Fevered Images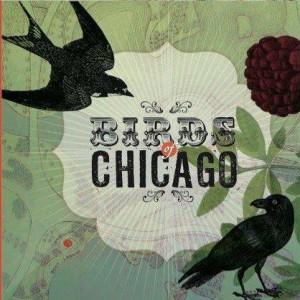 Both Nero's and Russell's songs are filled with everyday images of hallucinatory clarity, with symbols and metaphors that the rational mind may find hard to reduce but which
resonate with emotional intelligence.
Part of that comes from the songwriting
technique. When he was younger, said Nero, he approached songwriting the way he'd
approach thesis writing. He'd lay out a series of ideas in a logical order to achieve a
rational payoff. Now, the approach is more intuitive.
"Editing becomes a slightly different process when you're writing that way," he said. "You still want to be guided by a kind of ghostly emotional framework, and [the images] have to sort of fit and have that emotional logic."
The other part of the songs' impact, of course, comes from the music, the spot-on
arrangements, and the emotionally charged performances. With Nero on acoustic guitar,
Russell provides a variety of flavors with clarinet, banjo, ukulele, and guitar.
The sonic quality of their voices, alone, communicates volumes. Russell's fragile warble on "Galaxy Ballroom," a paean to lifelong love inspired by Nero's grandparents, plays the poetically charged lyrics right across the listener's heartstrings. On Russell's "Before She Goes," her voice inhabits every corner of lost love, from the relentless memories to the helpless grief. Nero's voice knows more than it should on "Cannonball," transmuting suppressed rage into resolute compassion, and its joy on the honky-tonk "Trampoline" is pure celebration.
Getting Off the Road
With Russell's due date coming up, the relentlessly on-the-road Birds will take a break soon. The baby's kicking up a storm. "There's no doubt you've got another little human in bed with you," says Nero. "She likes to make herself felt."
Nero and Russell are wondering how the baby will feel about the banjo since she's had it pressed up against her ears for her entire gestation.
There's another delivery coming up soon, too. A new album, a live performance, will be hitting the market in time for Christmas. That should hold us until Birds of Chicago can migrate our way again.
Meanwhile, check out KUNM (89.9 FM or KUNM.org) on Saturday at 11:00 a.m. for an hour
presentation on the band.
Birds of Chicago
Tuesday, October 29, 7:30 p.m.
Historic Old San Ysidro Church
966 Old Church Road
Corrales, NM
Tickets: $22 online at brownpapertickets or call 505-980-6161
Special thanks to Rick Thaler, who is presenting the concert. Rick, a nonpareil music fan and a fellow Corraleño, introduced me to the music of Birds of Chicago, and I do appreciate that favor. See you Tuesday, Rick.
© 2013 Mel Minter. All rights reserved.