Leslie Pintchik, In the Nature of Things (Pintch Hard Records)
A Review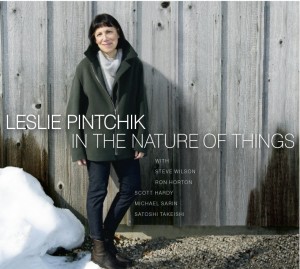 The press release says that pianist/composer Leslie Pintchik did something else before she turned to music as a career. I'm sure that's true, but before she did that something else, she must have lived through three or four past lives in musical surroundings. How else explain the piercing intelligence behind her musical conceptions, the muscular grace of her playing, and her supple emotional
expression?
On her latest release, In the Nature of Things (Pintch Hard Records), it's all on display, and she gets exceptional support from her band mates: Steve Wilson (alto and soprano sax), Ron Horton (trumpet and flugelhorn), Scott Hardy (bass), Michael Sarin (drums), and Satoshi Takeishi (percussion).
Eight of the nine tracks on the album are Pintchik originals, and they cover a lot of ground. There's "I'd Turn Back If I Were You," a New Orleans second-line romp. Pintchik's tidy lines, sense of humor, and funked-up left hand gives us a good idea of what it would have sounded like if Monk had been born and bred in the Crescent City. The JB horn blasts were written by Hardy, whose stunning horn parts, from deep funk to classical counterpoint, provide perfect frames for six of the album's compositions.
The horn parts are especially lovely on the opener, "With You in Mind," which shifts between quiet solitude and an angular edginess. The track features a flowing and lyrical bass solo, framed beautifully by Pintchik, who knows how to use rhythmic shifts to change direction on a dime. Wilson solos on this one with a painterly flair, opening with a salty quote from "The Girl from Ipanema."
"Terse Tune" starts with a wry chuckle and ends in full-throated laughter, and it embraces both "astringent harmonies" (that's Pintchik's description) and a romping, feel-good vibe. The dark and juicy "Ripe," built over a Latin rhythm, showcases Pintchik's mouthwatering harmonic
sensibility as she piles up one impossibly imaginative block chord after another. Horton stands out on this one with a singing flugelhorn.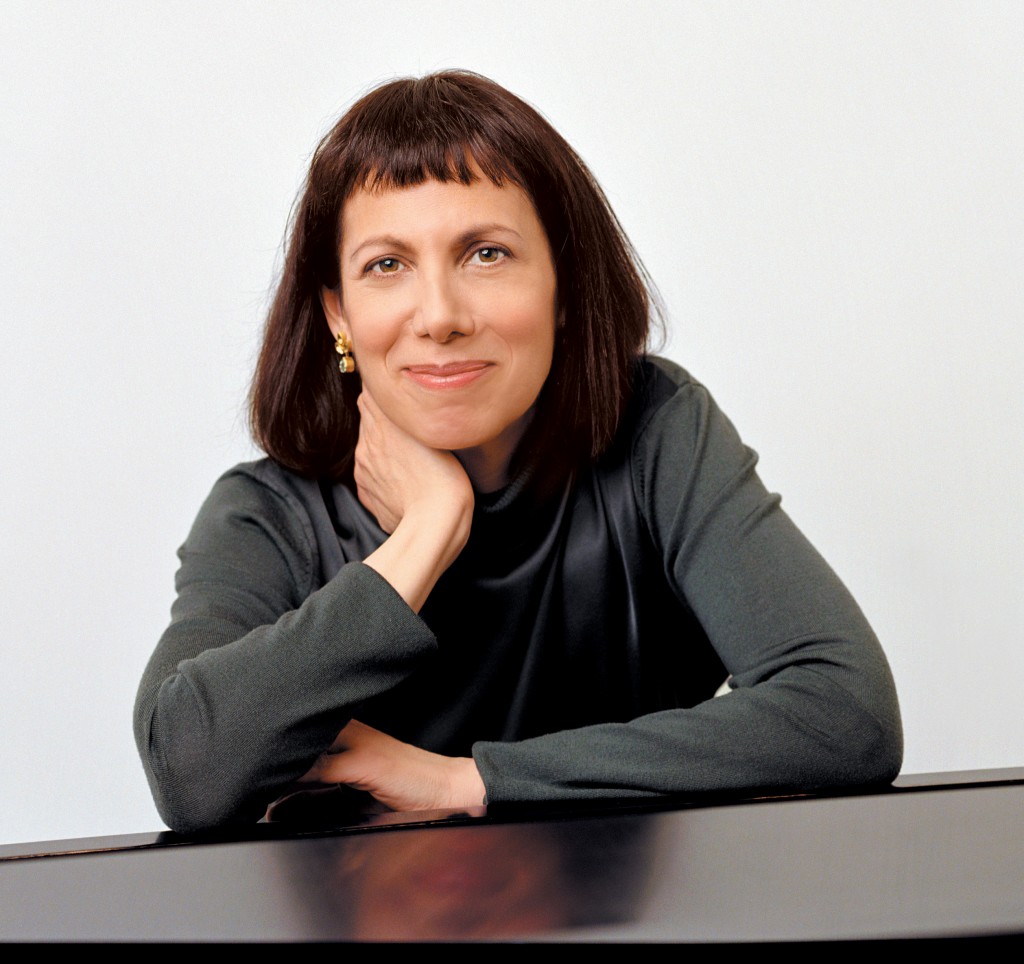 Dropping the horns, the album's only standard, "I've Grown Accustomed to Her Face," opens with a breathtakingly bare and vulnerable statement of the theme on piano. Pintchik makes the piece her own, and she delicately communicates the song's dreamy surrender to unexpected feelings. You'll hear echoes of McCoy Tyner voicings on this one and on the live trio track "There You Go."
The lyrical "Luscious," with another intoxicating horn part from Hardy, features a stunning solo from Wilson. He knows how to read between the harmonic lines, and he gets so far in on this tune that he goes out.
On the hornless "Ready!" Pintchik's solo seems to compress a nonet arrangement into two hands, evoking the little-big-band sound through clearly separated lines and exquisitely
nuanced phrasing.
I do have one issue with the album. The piano, unfortunately, sounds somewhat muffled throughout, and I have to think this is an artistic choice. I can't say I agree with it, and I'd love to hear the fully resonant sound of Pintchik's instrument.
This deeply satisfying album will get many repeat listens and probably not move far from our CD player for quite a while. In the Nature of Things is my first encounter with Pintchik, and with it, she has made a space for herself on my top shelf of current players.
© 2014 Mel Minter. All rights reserved.