Oran Etkin, Gathering Light (Motema Records)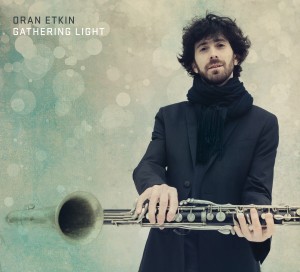 A Review
The music on Gathering Light (Motema Records), the latest release from Oran Etkin (bass clarinet, clarinet, tenor sax), has an
engagingly childlike quality, which is to say that it reflects a seriously fun approach to play and is unburdened by intellectual
pretensions. From the opening bass clarinet notes on track one, the music is infused with a playful spirit, even in its more profound and searching moments, and is delivered with a soulful commitment.
The title is drawn from an ancient story Etkin heard on a visit to his native Israel: "It tells of
vessels filled with divine light that were said to have emanated from the eyes of the first
primordial man, long before humans existed. The light was so strong that the vessels broke. Their shards scattered remnants of this soulful light into the darkest corners of our material world. The story poses this challenge to anyone who listens: in order to mend the world, it says we must gather these scattered points of light and bring them together."
Touring through Indonesia, China, Japan, Israel, and Europe, Etkin has gathered the light he has happened upon—everything from traditional music to adventurous taxi rides in unfamiliar
locales—and compounded these exotic elements with familiar blues roots to create a distinctive jazz/world music.
The opening track, "Gambang Sulig," based on traditional Indonesian music, sets the stage for what's to come. Etkin's playful bass clarinet dances its way through the song, with long
serpentine lines that snake through changing vistas. Etkin does not map his solos by the boundaries of chorus and verse. Instead, he lets them unfurl in long serpentine lines that snake across ever-changing vistas. This track also served to remind me what a deep and funky bassist Ben
Allison is, and what an expressively rhythmic engine is Nasheet Waits.
Waits' work on the second track, "Taxi Dance," evokes a well-worn cab with challenged shocks rumbling over potholed streets. Etkin opens with a delicate flutelike sound in the clarinet's high register, and his solo passes through a variety of neighborhoods on the ride. The trio is joined for the first time by the estimable Lionel Loueke on guitar and Curtis Fowlkes on trombone.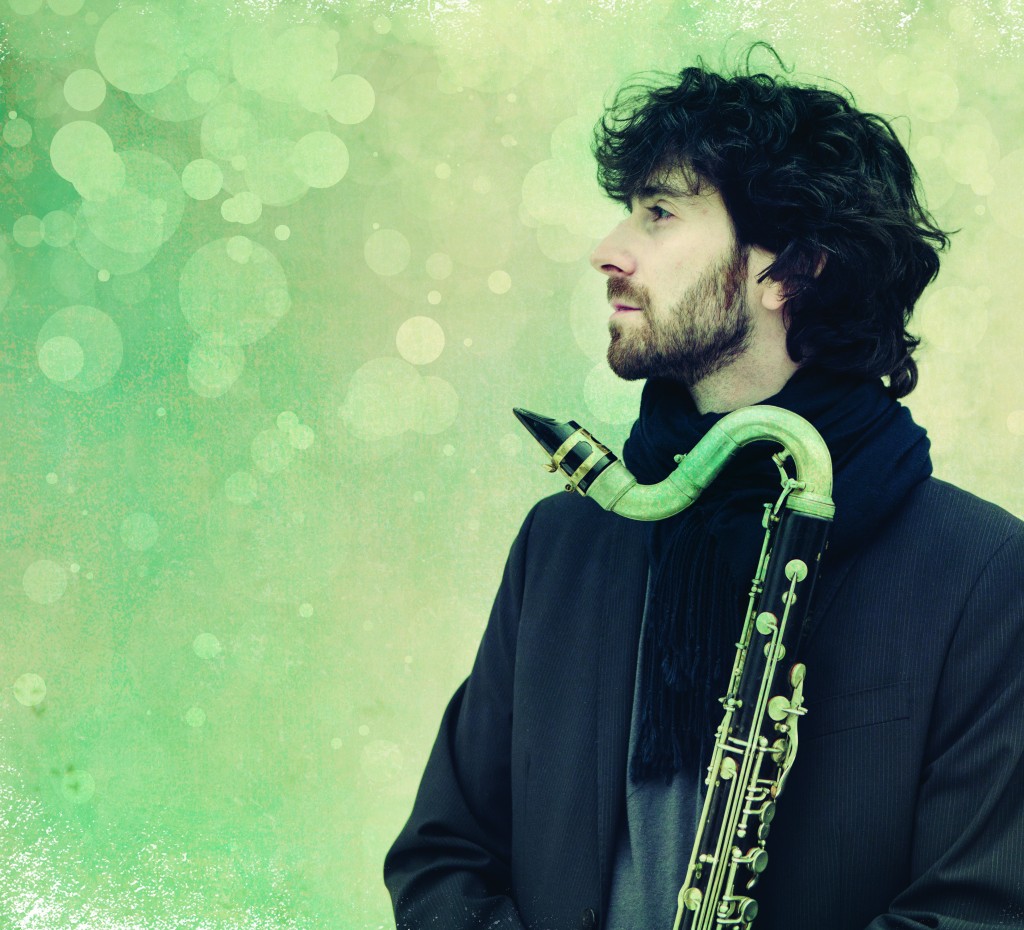 On "Gratitude," which has a lovely African-flavored head, the sax and gut-bucket trombone
friction against one another to generate a tantalizing heat, and Loueke's rhythm guitar
underscores the African connection. (Fowlkes' guttural sound and sense of humor is the perfect
complement to Etkin's playfulness.)
"Takeda (Homesick Blues)," based on a traditional tune found in both Japan and China, makes the most overt blues connection on the album. Loueke offers up a lovely solo, but his work made me realize that for players who don't grow up in it, the blues feel can be challenging.
Etkin has developed a technique for teaching children music. Called the Timbalooloo method, it is based in part on the idea that all instruments are speaking, so the kids focus on making their instruments talk, rather than on playing the right notes. On "All I Really Want to Do Is Dance!" Etkin demonstrates how it works.
The bluesy "Scattering Light" is notable for the sparks that Loueke scatters in his solo, and "Der Gasn Nign (Street Song)" makes a nice connection between the blues and Middle Eastern sounds, foreshadowed beautifully by the microtonal inflections in Allison's opening line. "Guangzhou Taxi" brings the quintet's ensemble playing to a climax.
The final track, "When It's Sleepy Time down South," is the only one of 12 that's not an original, The head materializes out of a slow, dreamy intro, and Etkin spins a long, lovely thread of a solo in homage to the sound of New Orleans, as exemplified in particular by Louis Armstrong and Tuba Fats.
From the flying flurry of notes in "Tony's Dance" to the serene final track, there's groove and dance in every track and a genuine warmth in the music's embrace that makes Gathering Light a satisfying experience.
© 2014 Mel Minter. All rights reserved.