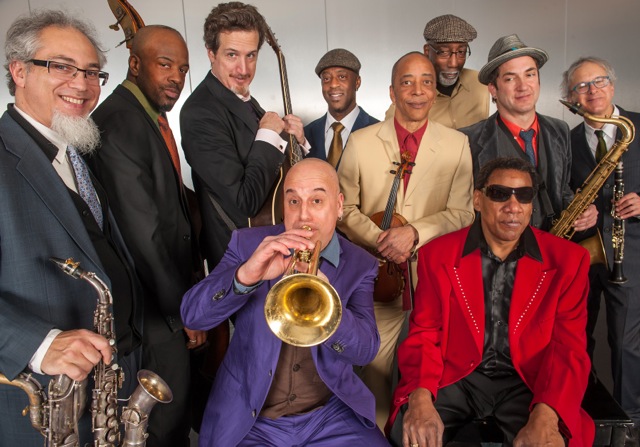 Roots grow, too, you know. So if you think that roots music is something charmingly antique, suspended in the amber of time and space, then Henry Butler, Steven Bernstein & the Hot 9 have one hell of a surprise for you.
Their new release, Viper's Drag, the first from the resurrected impulse! label, revisits American musical roots in a joyous, ever-surprising romp, making connections that stretch from trad jazz and blues to swing and boogie, from Crescent City Indian chants to Sun Ra and everything in
between. This Friday evening, the multiple award-winners Butler and Bernstein, and friends, will be blowing the roof off the Hiland Theater as part of the New Mexico Jazz Festival.
"Our job is not to make music. Our job is to transform people," says Bernstein.
They are very good at their job.
Introductions
Blinded by glaucoma at birth, Butler has been playing the piano since he was 6 years old, and arranging, composing, and performing professionally since he was 12. The latest in a
distinguished line of New Orleans piano professors stretching from Tony Jackson through Jelly Roll Morton (Ferdinand LaMothe), Tuts Washington, Professor Longhair (Henry Roeland Byrd), James Booker, and Allen Toussaint, among others, Butler has fearlessly explored every genre of music that his 10 fingers have encountered—classical, funk, R&B, blues, bop, and even
bluegrass, to mention a few.
Bernstein, trumpeter and arranger extraordinaire, has worked all over the musical landscape, from the Lounge Lizards to Leonard Cohen to Bill Frisell, and he has released four critically
acclaimed CDs on John Zorn's Tzadik label. His group projects include the nine-piece ensemble Millennial Territory Orchestra, the Levon Helm band, and the Grammy-nominated Sex Mob, and he has done a wide range of television and movie projects, including the soundtrack for Robert Altman's film Kansas City.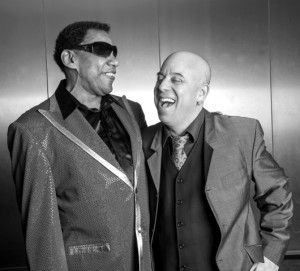 Shared sensibilities
The two first worked together in 1998, when Bernstein hired Butler for the Kansas City All Stars, a touring big band that came out of the Altman film. They quickly found that they share a deep interest in the history of jazz, huge musical vocabularies, modern
sensibilities, a profound respect for groove, and a willingness to explore every possibility.
That's the only way they could arrive at their opening segment of Fats Waller's "Viper's Drag." "The very first riff that you hear must have been something that Henry played originally," says Bernstein, "and I just kind of shifted the notes very slightly. The idea was to almost create a Sun Ra kind of harmonic situation, where there's a few different harmonies being suggested at once, but it's still a very African-style rhythm."
This modern sound is brilliantly wedded to the Waller material. The sketch belongs to Waller, but Butler and Bernstein color outside the lines. One reviewer was fooled into thinking the tune was an original. " 'Almost an avant-garde piece,' " quotes Bernstein with a laugh. "They called Fats Waller avant-garde." Still, the feel remains magically faithful to the Waller original.
Henryisms
Part of the reason it remains faithful is the presence of Butler, who has full command of the genre and a profound understanding of Waller's theatricality. Indeed, most of the music heard on the album came originally from Butler's fingers.
"I didn't know the piece, so I went to Henry's apartment with my tape recorder," says Bernstein. He then transcribed the material and orchestrated some of Butler's riffs, which he's dubbed "Henryisms," into a skin-tight arrangement around the piano part.
Of course, this presented challenges for Butler when they went into the studio. "By the time we recorded this, I was used to Steve doing this, and I rather liked it, actually," Butler says. "It was a wonderful challenge for me. . . . If you've been playing a piece a certain way or you've been
using certain licks or certain riffs in a piece, and all of a sudden the horns are playing some of those riffs, then you've got to do something else."
Butler, whose right hand can sound like an entire horn section and whose left operates with complete and ultra-funky independence from its partner, found plenty of "something else." Bernstein left room for improvisation, and on the recording, you can hear moments when
Butler is feeding the band fresh ideas or vice versa, and everything comes together in
exhilarating and unplanned conjunctions.
Here it's worth noting that the touring band—in addition to Butler on piano and vocals and Bernstein on trumpet, slide trumpet, and alto horn—includes top-line musicians from the New York area: Curtis Fowlkes (trombone), Charlie Burnham (violin), Doug Wieselman (Bb clarinet, Eb clarinet, tenor saxophone), Peter Apfelbaum (tenor and soprano sax), Erik Lawrence (baritone and soprano sax), Matt Munisteri (guitar), Brad Jones (bass), and Donald Edwards (drums). (On the album, Herlin Riley and Reginald Veal take on the drum and bass duties, respectively.)
You can't shut the funk up
The album includes the Waller title, several works by Jelly Roll Morton; a Bessie Smith favorite ("Gimme a Pigfoot"); Andy Gibson's "I Left My Baby," popularized by Count Basie; and a couple of Butler originals, including the New Orleans funk of "Some Iko," his take on a well-known
Indian chant.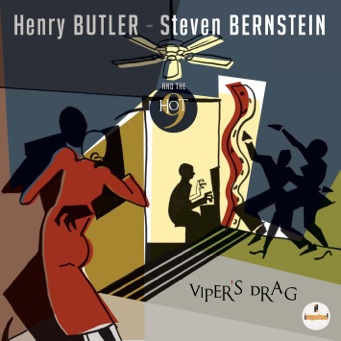 On every cut, you can hear the voice of that funk, mixed in with boogie, habanera, rock and roll, what-have-you. Of course, this is due in part to the style of Butler's playing and Bernstein's arrangements, but it is in the material, too.
The funk that you might hear, say, in a Sly or Meters composition or an Indian chant echoes through the earliest Jelly Roll pieces. For example, as the erudite Butler points out, the well-known riff in the tune "Mess Around," made popular by Ray Charles and a standard in the
Crescent City piano repertoire, comes originally from a composition by one Ferdinand LaMothe. "That came from Jelly Roll's 'Shreveport Stomp,' back there in 1905 or something like that," says Butler, though Atlantic Records' Ahmet Ertegun takes the writing credit for "Mess Around."
Bernstein points out that chord progressions introduced by Jelly Roll were picked up by funksters such as Sly later in the century. "So in a sense," says Bernstein, "Jelly Roll also invented funk."
"There are certain common denominators that are geographically based," Butler explains, "and those common denominators sometimes recur—sometimes after 20, 30 years, sometimes 40 years, basically in the same location, or somebody in that location uses those riffs, and they may not even know where it came from."
Hanging out at the Dew Drop Inn with all the New Orleans piano players, Ertegun and Charles, among others, picked up the recurring funky virus and carried it out into the wider world
several decades after it was first put on paper by Jelly Roll. Can you say "rock and roll"? On the album, you can hear the connection clearly in Butler's "Henry's Boogie."
Let's get transformed
Viper's Drag captures the joyous sound of liberation that animated the earliest jazz and
continues to beat through its veins today, as evidenced by the arrangements of Bernstein. The performances on the album do, indeed, have a transformative character, a let's-dance-naked-under-the-moon quality. This Friday, we all can get transformed together at the Hiland.
Henry Butler, Steven Bernstein & the Hot 9
Friday, July 18, 8:00 p.m. (6:30 p.m. VIP reception)
Hiland Theater
4804 Central Avenue SE, Albuquerque
Tickets $20 to $45
For tickets or more information, click here, or call 505-268-0044.
© 2014 Mel Minter. All rights reserved.