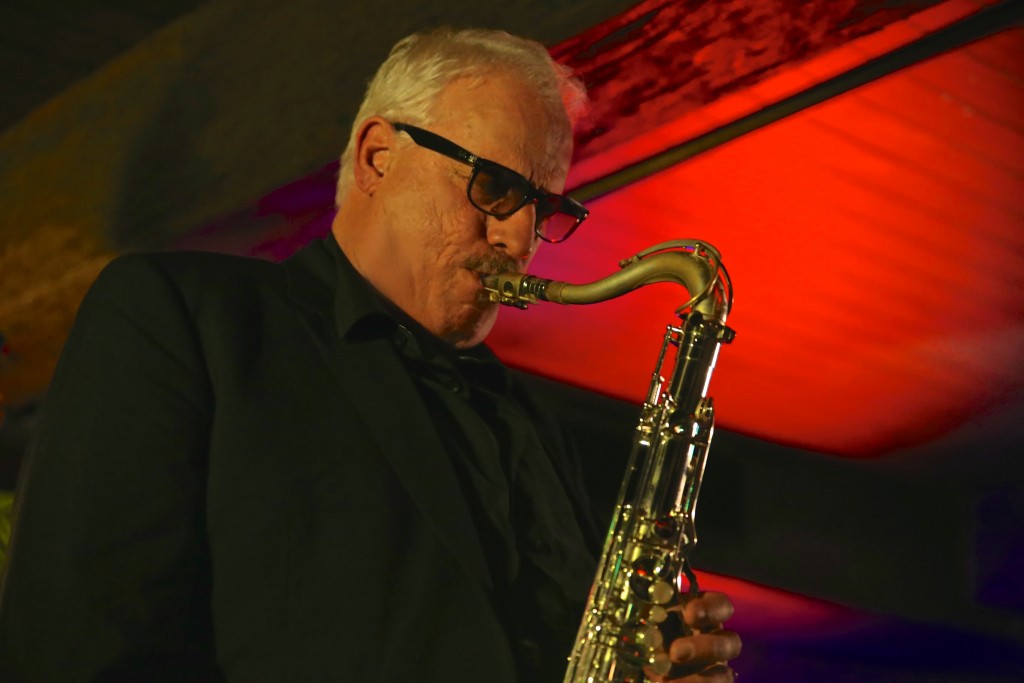 Fat and juicy. Such a big and palpable presence that you could almost settle into it like an easy chair. Doug Lawrence's instantly recognizable sound on the tenor saxophone—at once
romantic and hip—conjures a state of grace that many of today's young players speed
heedlessly by, leaving a blizzard of notes in their wake. For Lawrence, lead tenor saxophonist in the Count Basie Orchestra, it is all about the sound and the story, and in the intimate, funky
setting of the organ trio, he can stretch both out in a way that the big band does not permit.
This Sunday, he and Hammond B-3 specialist Bobby Floyd and drummer David Gibson will all play hooky from the big band and turn up the funk factor at the Outpost in the final
Albuquerque concert of the 2015 New Mexico Jazz Festival.
Robust romance
The name of Lawrence's dog, Wardell, gives a hint to his approach to the saxophone. When he was a young boy, Lawrence heard Wardell Gray on recordings his dad played, and Gray made an impression. "He was coming out of that Lester Young school," says Lawrence.
In the course of talking about Gray's untimely and tragic death at age 34—body discovered in the desert, neck broken—and the inevitable demise of Lawrence's 15-year-old canine and our 13-year-old pooch, I say: "You're a softie at heart, aren't you, Doug?"
"I am. I'm as soft as you are," he answers with a laugh. He knows how soft that is. He heard me sniffling next to him last weekend at the NM Jazz Fest's Albuquerque premiere of Sound of
Redemption, the Frank Morgan biopic.
Lawrence looks for the emotional center of a tune, and he blows into it with a relaxed and virile romanticism that softens your heart—as on "God Bless the Child" on his latest organ trio
release, Doug Lawrence—New Organ Band. Even on burners, his relaxation, fluidity, and big sound cushion the ride—as on "Bohemia after Dark" on the same release.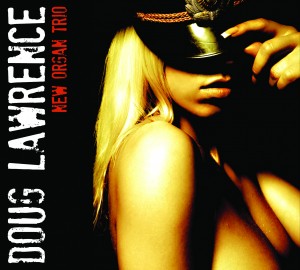 The allure of the organ trio
The album features Dan Trudell, B-3 wizard, and George Fludas, swing-bop-funk
drummer, with guest appearances by
percussionist Taurus Lovely and guitarist Jeff Parker. Lawrence, whose love of the organ trio goes back to his days with "Wild Bill" Davis in New York City in the '80s, has been playing with these trio mates for decades.
"If you have a great organ player like Dan Trudell—or as you will hear, Bobby Floyd—then you've got kind of a built-in orchestra right there," says Lawrence. "You've got a great beat. You've got a great bass. You've got the chords. The Hammond B-3 can go anywhere from being a big band sound down to a small group sound. It's really a lot of fun."
The album was recorded in Denver in just a few hours between a Telluride gig and a plane reservation, and most tracks needed only one take. "I had been talking to [jazz critic and archivist] Dan Morgenstern about big Gene Ammons. He knew Gene well. He was at a lot of those sessions. He said the session would get ready to start, and the producer would ask him, 'Well, what are you going to play, Gene?" and he goes 'I don't know. What do you guys want to play?' "
Lawrence thought he'd give that approach a whirl since he liked the freshness in the Ammons recordings. "So I let these guys call the tunes, and some of the tunes I hadn't done for years, like 'You Go to My Head,' " he says. "So it was fun that way. It was a really fresh session."
The big sound
Ammons is an inspiration for Lawrence in another way: the big sound. The guys he admired all had it: Ammons, "Lockjaw" Davis, and Plaz Johnson, to name a few.
The time Lawrence spent in Chicago was important. "When I got to Chicago, Von Freeman was still alive," he says. "There were a lot of tenors on the South Side that are not household names that were still there when Gene Ammons was alive. So I started developing a bigger sound
playing with those guys and also Johnny Griffin."
For Lawrence, everything starts with the sound. "That's the way I was taught," he says. "That's what I was doing this morning: working on my sound."
The new organ trio
As members of the Count Basie Orchestra, both Bobby Floyd and Dave Gibson are familiar with that sound, and they bring distinctive sounds of their own. Lawrence says the three of them have known each other for about 25 years. They've been trying to get this trio going for the last seven years or so but have been sabotaged by scheduling conflicts.
Floyd, the orchestra's pianist, hails from Columbus, Ohio. For many years, he was Ray Charles' organist and now backs Dr. John on the instrument. "He's an unbelievable
musician," says Lawrence. "He's on that same level as Dan Trudell. It's a little different style—little more greasy, soulful style."
Gibson, a Philadelphia native, was with Jimmy McGriff for a long time. Lawrence first heard him with the orchestra in '86, when tenorist Frank Foster was a member. "I started hearing Dave a lot in small groups with Frank Foster, Clifford Jordan, and a lot of tenor players," he says. "Real exciting. Great vibe."
Lawrence says this trio is a little different from the trio with Trudell and Fludas, a little greasier but just as good. "Bobby came up in the church. He did a lot of church stuff," says Lawrence. "We'll be going to church by way of the chicken shacks."
Doug Lawrence New Organ Trio
Sunday, July 26, 8:00 p.m.
Weil Hall at the Outpost Performance Space
210 Yale SE, Albuquerque
Tickets $35 general/$30 members and students
For tickets or more information, go here or call 505-268-0044.
© 2015 Mel Minter. All rights reserved.