In their recent releases, two young composers from opposite ends of the world take very
different paths in developing sui generis vocabularies to share their musical visions.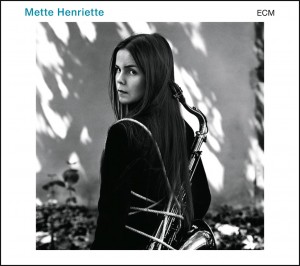 Mette Henriette (ECM)
A review
The untitled premiere release from
Norwegian saxophonist/composer Mette Henriette Martedatter Rølvåg, aka Mette
Henriette, incorporates a variety of musical approaches, from mesmerizing minimalism to galvanizing free jazz improvisation. It is not, however, an exercise in fusion. Rather, it is a singular vision employing a vocabulary that sometimes requires pushing conventional
instruments beyond their everyday sounds. The sax might buzz with moisture in the mouthpiece. A cello or trombone might discover its percussive capabilities. Henriette employs the instruments as if she were composing with sounds drawn from nature.
Disc one features pieces for trio: Henriette; pianist Johan Lindvall, who contributes three
compositions; and cellist Katrine Schiøtt. The longest piece runs for four and half minutes; the shortest, for 57 seconds. Disc two offers music for Henriette's 13-piece "sinfonietta," which
includes—in addition to her sax—trumpet, trombone, bandoneon, piano, three violins, viola, two cellos, double bass, and drums and saw. Eleven of the 20 sinfonietta pieces run under two minutes, with the longest topping out at just over eight minutes. In both settings, the music is spare, spacious, and transparent—characteristically ECM. Time magically expands and
contracts, with some of the shorter pieces as immersive and time-warped as a dream, and some of the longer pieces going by like an express.
Henriette often sets repeating figures, perhaps on a single instrument, against evolving
improvisational statements, sometimes simultaneously, sometimes in alternation. Conventional melodies are as rare as unicorns and, when they do appear, equally wondrous. Texture reigns: a longitudinal rub on a cello's strings, flatulent plosives from the sax, the clucking of the
trombone.
The music ranges from the meditative ("Breathe," in which breath seems to summon a soothing piano from the mists) to expressions of barely suppressed violence ("Wildheart," which begins with tremors that are more felt than heard and reaches a howling crescendo). There are circus touches ("Late à la Carte") and a suggestion of the ecclesiastical ("& The Silver Fox"). "Beneath You" gently opens like a lotus. "I" plunges into a maelstrom with an extended, urgent Henriette solo against a swelling orchestra over a dancing bass.
Henriette is a muscular player with plenty to say and a strong architectural sense, and her
music transports the listener to a world apart from the everyday—dreamlike and pregnant with intimations.
Miho Hazama, Time River (Sunnyside Records)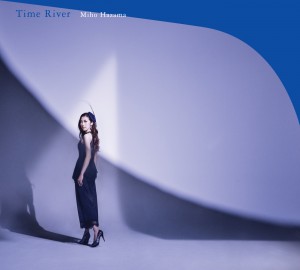 A Review
With a B.A. in classical composition from Tokyo's Kunitachi College of Music and a
master's in jazz composition from Manhattan School of Music, pianist/composer Miho Hazama is well schooled in two schools of music that she is determined to bring
together in her compositions. The vehicle for this blending is her 13-piece band, m_unit, which mixes a string quartet with a jazz nonet that includes, along with the standard
instrumentation you might expect (saxes/
clarinets, trumpet, vibes, piano, bass, drums), a French horn. The able aggregation is joined on one track each by Gil Goldstein (accordion) and Joshua Redman (soprano and tenor saxes). Her fluid, energetic compositions accomplish her objective without the stiff self-awareness that often plagues jazz/classical hybrids, which are typically too rectilinear for jazz and too unbridled for classical. She has effectively emulsified the two schools, and the band feels like a unit rather than an awkward détente.
Her pieces have a joyous spirit, and they lope along with a smooth forward motion that feels
almost like a 14th instrument itself. The arrangements make full use of the varied
instrumentation, pressing each section into different duties along the way: foreground, background, propulsion, accents—everybody gets a shot at it all. Hazama keeps your ear engaged at every moment, and her attention to detail—such as the handoff from Goldstein's well-developed accordion solo to Ryoji Ihara's celebratory soprano sax solo on "Under the Same Moon"—makes even small moments exciting.
Melodies abound, sometimes coming a little too close to pop territory for comfort, but Hazama redeems them with her multicolored harmonic palette. Among the high points are the beautiful horn section near the end of the first track, "The Urban Legend;" the Latin interlude on "Cityscape," with its stunning vibe and trumpet solos from James Shipp and Matthew Jodrell,
respectively; and the strings swaying like seaweed fronds in the currents of "Alternate Universe, Was That Real?"
That track divides the album into two parts: the first is a quartet of original tunes for the entire orchestra. The second part opens with two through-composed pieces for piano, string quartet, and drums, with Hazama on piano: "Introduction" and "Fugue," classical compositions with a jazz soul. The section climaxes with the title track, which opens with Redman threading his
delicate way over an arpeggiating piano. The piece's sections slip by effortlessly, one emptying into the next, like water flowing downhill into terraced pools. The album finishes with an arrangement of Perfect Circle's "Magdalena," which provides a perfect, hard-blowing
recessional.
© 2015 Mel Minter. All rights reserved.