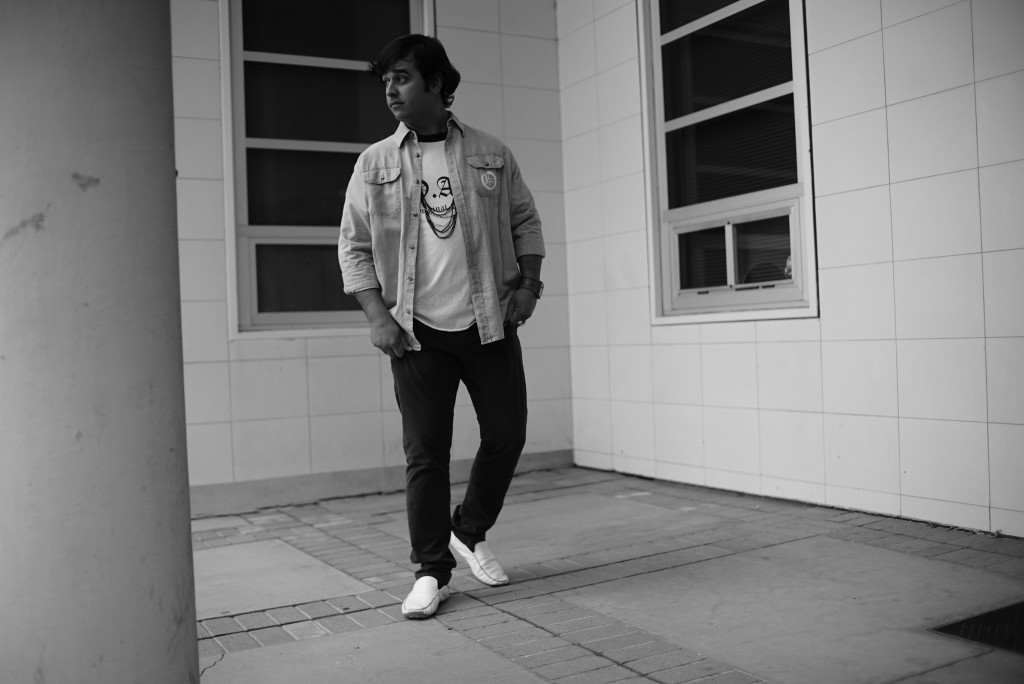 Claudio Tolousse: The Story of, Part One (indie) paints a portrait of the young man as an artist, or perhaps more accurately, of the young man claiming his place in the world as an artist. Its epiphanies and self-encouragements are wrapped in energetic music that pulls from soul, R&B, pop, and rock—all enlarged by a jazz sensibility, not to mention remarkable musicianship from guitarist Claudio Tolousse and his sidemen. This Friday, Tolousse will bring together musicians from New Orleans and Albuquerque to celebrate the launch of his recording career.
The New Orleans Connection
In 2012, as a student at UNM, Tolousse took the opportunity to participate in a student exchange program that sent him to the University of New Orleans for a life-changing semester. Something about the city and its musical heritage felt like home. "New Orleans is like a lady mistress that's put a spell on me," says Tolousse.
That semester—from the art-commune living arrangements he found in the Business District (12 people, two bathrooms) to the city's musical mind-set—proved to be liberating. "It was an amazing experience for me, musically, creatively, spiritually," he says. "I was in that whole 'Who am I' phase. . . . I realized when I moved there, right away, within the first week or two, they don't expect you to be anything that you're not. All they want to know is who the heck you actually are."
Tolousse describes it as a soul-cleansing experience that allowed him to just be himself and that drew him back to the original impulse that made him pick up the guitar in the first place—writing songs.
The city has drawn him back several times since graduation in 2013. The next year, Tolousse checked out Nashville, deciding it wasn't for him after a short stay, and did a stint at the Ali Akbar School in California, studying Indian classical music, which also has a place on the album. Late in the year, he landed a recurring gig at the Hyatt Regency New Orleans and traveled back to the city several times to do it, confirming the mistress's allure.
Tolousse "met a slew of musicians" because he was hiring for the gig, and he found people who had just the right feel for the tunes he was planning to record. Another benefit of the gig was working with his close friend guitarist John Maestas. The New Mexican native, who coproduced the album with Tolousse, had moved to the city and plugged in to the music scene in a big way.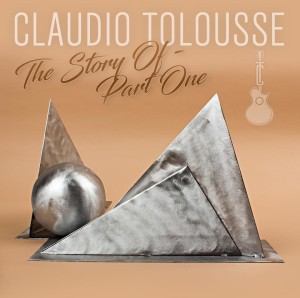 In January 2016, at the Parlor Recording Studio in New Orleans, Tolousse pulled together a who's who of the Crescent City's young guns to help him out, including Maestas (guitar); Steve Lands (trumpet); Jeronne Ansari (saxes); Jason Butler (keyboards); Max Moran and Wilbur Thompson (bass); Peter Varnado, Alfred Jordan, and A. J. Hall (drums); and Andrew McLean (tanpura and tablas). Tolousse himself plays acoustic and electric guitar, tiple, and guitar veena, a kind of guitar/sitar hybrid.
For the Outpost concert, Tolousse will have Maestas, Thompson, and Ansari coming in from New Orleans. They'll be joined by New Mexicans Ryan Montaño (trumpet), Robert Muller (keyboard), Paul Palmer III (drums), and Pavan Kalasikam (tablas).
The Jazz Connection
Though he has checked back into the songwriter mode, Tolousse has not left his jazz education behind. "I think about it now, and I think part of me gravitated toward jazz because it was something you should learn," he says. "It always came to me as a dietary supplement that I should be taking that helped me get stronger."
It has done exactly that, for it is the jazz spirit that deepens the music on the album's tracks. "It helps you, and I'm aware that I was just being stubborn and didn't want to learn something new," he says.
He'd felt pressure to pursue jazz as a career, but his time in New Orleans made him realize that he didn't have to do that. "You just express yourself and do the music you like to do," says Tolousse.
The Visual Art Connection
The CD package reveals another side of Tolousse's artistic commitment. In the lavish package are reproductions of several paintings and sculptures that either inspired or were inspired by the music. The album cover reproduces a metal sculpture that Tolousse created in response to his tune "Set Me Free." His father, renowned sculptor Guilloume, contributed a piece inspired by the tune "Starting Right," and his sculpture "Angel of Balance" helped inspire the song "Living Space."
"That's a giant part of the album as well," says Tolousse. "It's my coming out as an artist, as a musical artist and as a visual artist, as well."
As Tolousse steps through the door into his artistic future, he notes that The Story of already has songs written for part two and three. They will likely explore other elements of his journey—songs in Spanish, material based on Latin and African rhythms, acoustic singer/songwriter tunes—and the relationship between visual and musical art is likely to get tighter.
The concert on Friday marks the declaration of his intent to live by and for his art.
Claudio Tolousse: The Story of, Part One
Friday, December 9, at 7:30 p.m.
Weil Hall at the Outpost Performance Space
210 Yale SE, Albuquerque
Tickets $15 general/$10 Outpost members and students
For tickets or more information, go here or call 505-268-0044.
© 2016 Mel Minter. All rights reserved.