Two recent releases take very different roads to music that, at bottom, has a spiritual calling.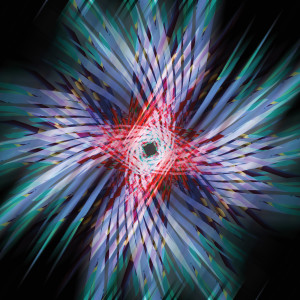 Jon Armstrong, Burnt Hibiscus (Orenda Records)
A Review
I've come to the conclusion that saxophonist/guitarist/composer Jon Armstrong is constitutionally incapable of making music that is other than completely original. His work with the quartet Slumgum and his orchestral release Farewell offer adventurous music that rides on air. His latest release, Burnt Hibiscus (Orenda Records), recorded live with a 10-piece chamber jazz ensemble, does the same, combining Indian American multi-instrumentalist/vocalist Sheela Bringi and the evocative poetry of Armstrong's wife and fellow ensemble member, Erin Armstrong.
Each of the seven tracks is based on a different Indian raga. "I researched each raga (aided by Sheela, who has studied them for years) and made specific choices to match the poetry to the scale. From there, I improvised on the scale and refined my ideas into the compositions," Armstrong says. The haunting voice of Bringi and her microtonal Indian embellishments bring a quality at once otherworldly and carnal to the eccentric vocal lines, which are a perfect match to the text. Her contributions climb to the ecstatic in several places—in particular on the gentle and mesmeric "Maybe a Lime" and "Flat Water." Drones of one sort or another lend the work a subcontinental flavor throughout, and the music feels both familiar and exotic, incorporating conventional jazz instrumentation as well as Bringi's traditional folk instruments—bansuri flute, harmonium, Celtic harp.
The soloing musicians seem perfectly in tune with Armstrong's compositions, and the trust between composer and soloists is well rewarded. "One of my favorite parts of composition is to thoughtfully design improvisation sections for specific players that will (hopefully) inspire them to do something special in a performance or recording," he told me. "I knew each of the players on the album so well from hearing them, or performing with them, and it was such a pleasure to concoct these interesting sonic ecosystems for them to explore."
The ecosystems include "The Earth Slides Slowly," a chaotic but controlled funky march; the ethereal "Flat Water," whose flutes ascend to the heavens like incense and which, at times, happily recalled for me the Incredible String Band; the jaunty "Then Ring Again Bells," with its immaculate ensemble improv; the edgy but comfortable "There They Are," with its ancient folksong feel. The tunes never push, never scream, never hammer at the door of the sacred, but charm open the way to a higher reality.
The excellent supporting cast deserves mention: Clinton Patterson (trumpet), Ryan Dragon (trombone), Stefan Kac (tuba), Erin Armstrong (clarinet, bass clarinet, flute), Gavin Templeton (alto sax, bass clarinet, flute, baritone sax), Brian Walsh (bass clarinet, clarinet), Tina Raymond (drum set), Chris Payne (kanjira, krakebs, frame drum, pandero, bongos).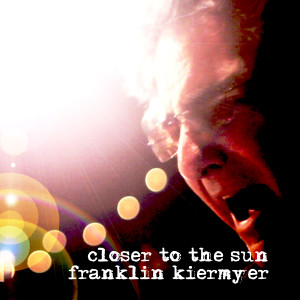 Franklin Kiermyer, Closer to the Sun (Mobility Music)
A Review
After releasing two impressive albums in the 1990s, Solomon's Daughter and Kairos, Canadian drummer/composer Franklin Kiermyer turned his focus to spiritual practice, seeking "to evolve and transform on a spiritual level," he says. Guided by a Tibetan master, he spent 12 years in meditation and practice, often in solitary retreats in the Himalayas and Southeast Asia. He briefly returned to New York to release two albums, Auspicious Blazing Sun (1999, Mobility Music) and Sanctification (2000, Sunship), before fully reentering the scene with 2014's Further (Mobility Music), which garnered attention for its depth and daring.
Closer to the Sun (Mobility Music), recorded live in a single room with no earphones, without edits or overdubs, continues the journey, with a quartet that clearly has its musical/spiritual roots in the great Coltrane quartet of the mid-60s, with Tyner-like voicings on the piano (Davis Whitfield), healing timbres on the sax (Lawrence Clark), imperturbable and lyrical bass (Otto Gardner), and Kiermyer's powerful drumming. This quartet, however, takes a more aggressive approach, with many of the songs employing a dense, churning, dronelike rhythmic foundation. Whitfield's piano, with its dense block chords and runs delivered at warp speed, dovetails splendidly with Kiermyer, who is front and center on each track, almost a constant soloist, playing with freedom and authority.
The quartet met regularly to record for three hours, and the songs on the album are based on themes developed during those sessions. The album includes gentle, meditative tracks, such as "Greetings to Pharoah," an opening call to prayer over a rippling piano arpeggio; "Song for My Daughters," with its saxophone balm; "Ota Benga," whose lovely head, beautifully played by Lawrence over a repeating figure on piano, expands to a frantic tranquility; the bluesy elegy "Arthur Rhames," for the Brooklyn-born virtuoso who passed away at age 32 in 1989; and the luminous closer, "Humanity." It also houses a clutch of furious burners, such as "Unified Space-Time," which builds on a melodious drum pattern to a ferocity of sound that somehow surrounds a still center; "Grace," that opens with Whitfield's wide, chiming chords that let in such light, and transforms into a firestorm; "Emancipation Proclamation," on which Kiermyer mercilessly peppers his kit in what are essentially duets with "soloing" piano and sax; and the unrelenting title track.
The fierce burners make a fiery assault on heaven, while the more meditative tracks allow listeners to recoup their energy for the next attack. This is a big plate of music, and it may work best if spread over several servings.
Note: the Kiermyer website works better on Firefox than Safari.
© 2017 Mel Minter. All rights reserved.