This slideshow requires JavaScript.
Two new releases offer a rambunctious romp from Sexmob, and an elegant pairing of electric guitar trio (Red Planet) and acoustic piano (Bill Carrothers).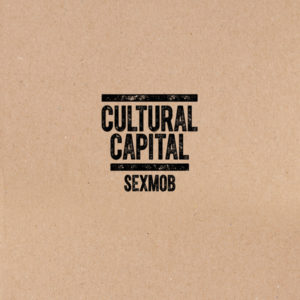 Sexmob
Cultural Capital (Rex Records)
A review
For 20 years, the quartet Sexmob—Steven Bernstein (slide trumpet, alto horn), Briggan Krauss (alto and bari saxophones, guitar), Tony Scherr (acoustic and electronical—that's what the credits say—bass), and Kenny Wollesen (drums, percussion)—have made the world more musical and fun with their irreverent and rambunctious treatments of other people's music—from ABBA to Prince to James Bond movie themes. Their new release, Cultural Capital, alters the formula, presenting for the first time a collection of Bernstein originals. Nothing else has changed, though. Bernstein's orchestral and arranging magic—the music sounds like a quartet reduction of big band arrangements—packs every tune with the juicy audacity that is the band's signature. He often fits together complementary repeating rhythmic cells played on two or more instruments—musical Lego blocks—to build depth and movement. It's a beguiling formula, and when you put Bernstein's salty horn and Krauss's sui generis sax—he worries a line the way a dog worries a bone—on top of Scherr's energizing bass and Wollesen's kinetic drums, you've got jazz with a rock and roll attitude. You'll hear Latin, funk, free jazz, swing, trad jazz, gospel, and rock in the mix; tunes that grow improvisationally from a fairly simple idea ("Street"); and cleverly through-composed pieces ("Bari Si"). On "Valentino," maybe the most engaging tune of the set, and the NOLA-grooved "Golden House," Krauss and Scherr overdub two guitars to add another texture. All of it is delivered with tremendous discipline in the service of musical exuberance. These guys can play.
Red Planet with Bill Carrothers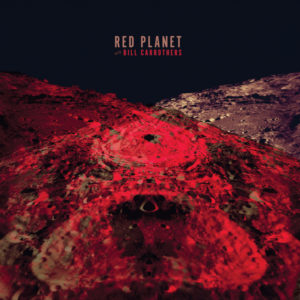 Red Planet with Bill Carrothers (Shifting
Paradigm Records)
A Review
On this eponymous release, the trio Red
Planet—Dean Magraw (guitars), Chris Bates (bass), and Jay Epstein (drums)—a staple on the Twin Cities scene since 2004, hooks up with the award-winning pianist Bill Carrothers, who somehow manages to maintain a robust career while living on Michigan's Upper Peninsula (check out his website for a glimpse into his altered reality). The trio, which has an almost folky character at times, is fronted by the fat, ghostly, liquid tones of Magraw's electric guitar and his skill with a slide. Add Carrothers' daring harmonic ventures and his broad sonic palette, which might alter your reality, and you get an intriguing collaboration. The album opens with a dark Magraw original, "Ann R Chi Suite," that sets the tone, with an impressionistic intro from Carrothers that gives way to Magraw's slinky-somber guitar over a slow, swinging rhythm. Carrothers' probing solo climbs up and down the keyboard, expanding the terms of discussion. Carrothers can go from a muscular, propulsive rolfing of the piano to the most delicate and dreamy touch and back again, and he does just that on Magraw's "La Luna," which also features some nice cymbal work from Epstein. He and Bates provide superior rhythmic grounding throughout. Other highlights include the band's jocular, swinging take on Coltrane's "Big Nick," which is enlivened by Magraw's Monk-like reading. Bates's "Music Is a Weapon of Hope and Healing," with Carrothers shimmering in the background, brings a refreshing note to the proceedings after a boiling, anthemic performance of Coltrane's "Living Space." Carrothers' right hand rings out clear, almost clipped bell-like tones on the Magraw original "Unseen Rain," and the pianist ruminates beautifully over Monk's "Reflections," for which he has a very tender feeling. Magraw's lovely folk hymn, "Freedom for the Broken," which addresses the plague of addiction, demands acknowledgment of the victims' humanity. It's a moody album, but with enough beams of light to keep the mood elevated.
© 2017 Mel Minter. All rights reserved.