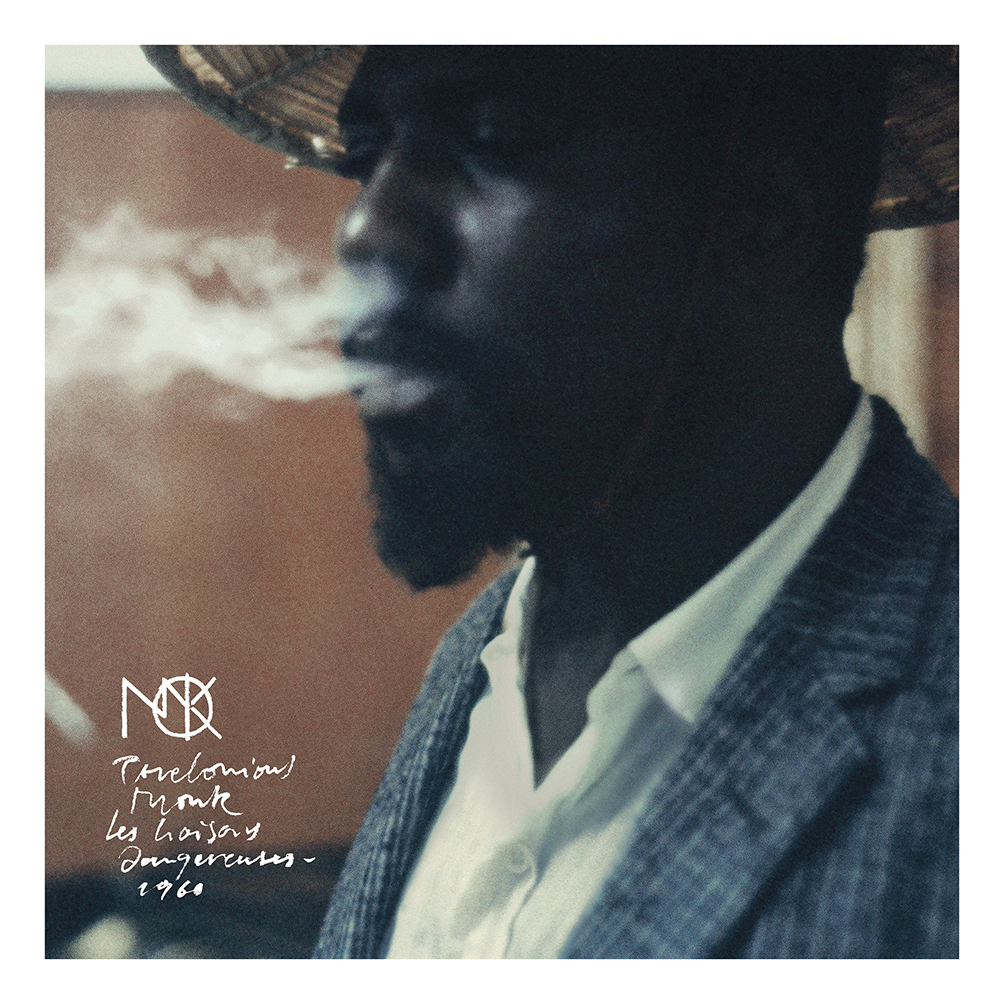 Thelonious Monk Quintet
Les liaisons dangereuses 1960 (Sam Records and Saga)
A review
In 1958, iconic jazz pianist/composer Thelonious Monk, whose centenary we are celebrating this year (and no one more happily than I), was approached to provide music for Roger Vadim's film Les liaisons dangereuses 1960. For a variety of personal and professional reasons, Monk resisted scoring new music for the project, but in July 1959, he did go into the studio in New York to record his current repertoire with a short-lived but very effective quintet that included Charlie Rouse (alto), Barney Wilen (tenor), Sam Jones (bass), and Art Taylor (drums). The use of this music in the film stirred critical controversy, but there was little doubt as to its quality. Unfortunately, the only way to hear the music since 1960 has been to watch the 101-minute film, which includes 33 minutes of Monk's music under the film's dialogue. Until now. That music—and much more— is now available on this two-LP or two-CD set (and as a download).
In 2014, Francois Le Xuan, a French record producer; Frederic Thomas, the Paris-based head of Sam Records; and Zev Feldman, a Los Angeles record producer, went hunting for previously unreleased recordings by French saxophonist Barney Wilen. Contacting friends and relatives of the late Marcel Romano, who had been an important presenter and producer in France in the '50s, they came up empty on that search, but a set of reel-to-reel tapes, in excellent condition, marked "Thelonious Monk" were unearthed in the process. What they contained were the recording sessions for the Vadim film, for which Romano had been the producer, along with his editing notes. Though Monk had been given the length of each scene for which his music was needed, he nevertheless submitted three hours' worth of material, leaving Romano to distill it.
With the notes and the tapes in hand, and with the complete cooperation of the Monk estate, the producers were able to put together the versions of the music heard in the film, along with an unused blues improvisation, on the first disc: "Rhythm-a-Ning," "Crepuscule with Nellie," "Blues Improvisation" (titled "Six in One" on the LP set and later reappearing in Monk's repertoire as "Round Lights"), two solo versions and one quartet version of "Pannonica," "Ba-Lue Bolivar Ba-Lues-Are," "Light Blue" (the only studio recording of this tune), and the gospel tune "We'll Understand It Better By and By." The second disc includes a selection of the best alternative or unabbreviated takes of five of these tunes, along with "Light Blue (making of)," a fascinating 14+-minute track that documents the process that resulted in the master version.
Monk chose the tunes based on a viewing of the film, and his attention to tempo and texture reflect his understanding of how the music would sit with the scenes. He also very cannily chose only tunes to which he held the publishing rights, all from his Riverside Records dates.
This package finds Monk in fine form with excellent support from his sidemen. Bassist Jones, best known for his long associations with Cannonball Adderley and Oscar Peterson, and hard-bop drummer Taylor, whose résumé includes extensive recording with Bud Powell and the house drummer position at Blue Note and Prestige Records, lock in step with one another and push the music forward. Jones' walking bass lines roam through the changes, finding hidden alleys and unexpected hilltops. Charlie Rouse, just beginning his 11-year stint with Monk, offers fresh, sprightly takes, and if he coasted a little bit in his later years with Monk, he sure isn't coasting here. Just check out his solo on "Rhythm-a-Ning." Wilen, then just 22, also turns in several nice performances, especially on his Cannonball Adderley–like appearance on "Ba-Lue Bolivar Ba-Lues-Are," which also features nice cymbal work from Taylor.
Taylor comes up with a peculiar little rhythmic cell for "Light Blue" that captures Monk's imagination. The drummer seems to have considered it suitable only as part of the tune's intro, but in the extended take on disc two, Monk insists he continue to play it. Taylor seems unable to accommodate him: every time Monk enters on piano, he falters. "If it mixes you up," says Monk, "close your ears." Finally, Taylor is able to lock himself up in his rhythmic cell to Monk's satisfaction. Oddly, the final version, with the somewhat obtrusive and very repetitive drum figure, is more compelling in the film than out of it.
"Crepuscule with Nellie," with its extreme rubato, its sharp rhythmic and harmonic accents, and its bent piano notes, gives a glimpse into Monk's romantic side, and the three takes of "Pannonica" offer three distinct flavors: gratitude on the first solo version, tenderness on the second, in which Monk creates a stride feel without actually playing stride, and seduction on the quartet version, thanks to Rouse's steamy sax.
Here is Monk at full strength, despite a spate of personal difficulties, mental health issues, and the beginning of his 15-year regimen on Thorazine. Les liaisons dangereuses 1960 gives us a gift from the past—a brand-new studio recording springing from a musically fertile, if personally difficult, period in Monk's life. The package includes extensive and informative liner notes from the three producers; Laurent Guenoun, custodian of the Romano archives; and jazz scholars Brian Priestley, Alain Tercinet, and Robin D.G. Kelley, author of the definitive and illuminating Monk biography, Thelonious Monk, The Life and Times of an American Original; and a treasure trove of photographs from the sessions.
© 2017 Mel Minter. All rights reserved.