Tag Archives:
doug wieselman
This slideshow requires JavaScript.
New releases from Trio S, To Be Continued, and Anne Vanschothorst wander off the beaten path. Continue reading →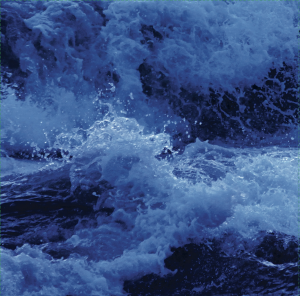 Doug Wieselman, From Water (88 Records)
A Review
Last June, thanks to the kindness of the Kites, friends of ours in Portland, Oregon, Melissa and I spent a couple of nights with the Kite family in a house perched over the Pacific Ocean. Our 180º view of the watery expanse was bracketed by Cape Meares to the north and cliffs to the south, and haystacks
promenaded out into the water just below us. As expected, it was visually stunning, but what was unexpected—forgotten in the many years since we had sojourned at the water's edge—was the sound. Constant yet ever-changing; thunderous but nuanced, with echoes bouncing off the land and the clouds, and with grace notes from wind and rain, the sound was absolutely mesmerizing and transformative. This coastal son et lumière gave me simultaneously the contradictory notions of just how vast is the ocean, and just how tiny the planet.
So when, a few months later, I got word of clarinetist/composer Doug Wieselman's album, From Water, I was more than intrigued. All of the tunes on this 10-track album—with the exception of John Lennon's "Julia"—are originals that were primarily made from melodies Wieselman heard in bodies of water. Add that he's worked with some of my favorite musicians—Bill Frisell, Eyvind Kang, and Jenny Scheinman, among others—and I was ready to listen.
This guy has got a serious pair of ears and absolute command of his instrument.