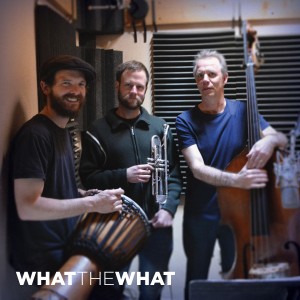 Albums like the eponymously titled What The What serve to remind us, if we needed
reminding, that we needn't travel to New York, Los Angeles, or Wherever The Wherever to hear top-drawer music—not if we live in Santa Fe or Albuquerque anyway. What The What—a trio featuring J.Q. Whitcomb
(trumpet), Jon Gagan (bass), and Robby
Rothschild (percussion)—could play
anywhere, and each of them has, in one
aggregation or another.
The album includes five compositions from Gagan and one from Whitcomb. They are all straightforward, easily accessible tunes, and they all have quirks that hook pleasantly into the ear. The performances ride on Gagan's rhythmic horse, propelled by Rothschild's unobtrusive percussion, and against that rhythmic foundation, Whitcomb's long, lyrical lines create a nice musical tension. Continue reading →