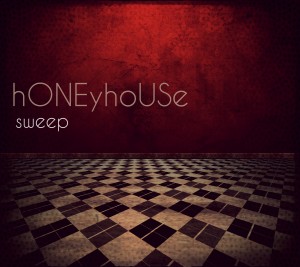 hONEyhoUSe, Sweep (independent)
A Review
Just as plants turn instinctively to the light, so hONEyhoUSe turns to the healing properties of faith, hope, love, sisterhood, and self-
affirmation. They're healiotropic. Healing is their mission. Their third release, the
beautifully packaged Sweep, delivers the
musical balm that Honeyheads crave.
Mandy Buchanan, Yvonne Perea, and Hillary Smith—with the support of Savannah Thomas on percussion and Maude Beenhouwer on bass—return to the intimate and acoustic setting of their first album, Sun, moving away from the full band setting of their second album, Medicine Lodge. I was not fully prepared for the quieter setting, having recently seen them at the Albuquerque Museum's outdoor amphitheater, backed by a full band and blasting through a powerful sound system on a lovely summer night. They sounded great, and big enough to fill any arena, indoors or out. But that performance colored my expectations, and it took me two or three listens before I could let Sweep come to me on its own terms.
Once I did, though, I was rewarded—soothed and uplifted by the heart-opening harmonies, skilled songwriting, and unflinchingly personal messages. I realized, too, that what makes the music so personal is that hONEyhoUSe is not singing just to us, they are also singing to
themselves, delivering constant reminders to hold on to the lessons learned and get on with
living. As they say on the anthemic "Conquer the World," "I might run in circles 42 times, but
tomorrow I'll conquer the world."
While the overall feel of Sweep is more subdued than Medicine Lodge, with more of a folk/
country vibe, there are a couple of tunes that rock: The title track lets a judgmental friend know that she should take care of her own business before sticking her nose into someone else's. "Helicopter" invites a faithless lover to enjoy the view from the higher elevation of forgiveness and self-awareness ("guess I'll get dressed up/head on out to church/wearing my high heel
forgiveness shoes/i'm high, it's alright now, i'm in my helicopter"). (Both songs benefit from the electric guitar of Claudio Tolousse.)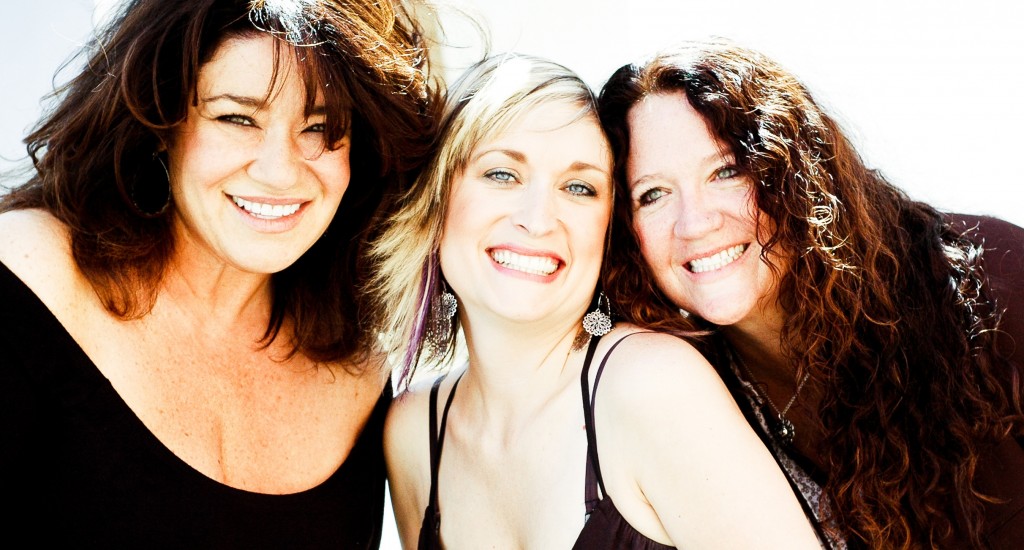 You can't be healed if you haven't been wounded, and the hONEyhoUSe ladies do not hide the wounds, some self-inflicted, that they've borne. "Perfect Mess" explores the difference between the image presented by the fun-house mirror of self-perception and the picture-perfect image presented to the world. "Baby Come Home" touches on different kinds of separation and the love that sustains the connection over distances. "Gone My Love" tries to bridge the gulf
between lovers adrift. "Pray" offers the hope and encouragement to get through dark times ("even the smallest spark can carry you through the dark/if you just let it guide your footsteps"). In "Autumn," the aching singer draws strength from the memory of a friend who's passed on.
There are celebrations of romantic love (the sweet and earthy "Every Time," with lovely fills from Tolousse's electric guitar) and sisterhood ("Sister"). "Sunflower Farm," which includes nice slide guitar from Chris Dracup, promises the harbor of love to someone who's maybe not quite ready to drop anchor. There's the mysterious "Hold," which you'll have to figure out on your own. (I cheated and asked one of the songwriters about it.)
The crowning sentiment of Sweep, sung with conviction and humility, arrives on the final track, "Sawdust and Roses," which delivers a lifetime's summary lesson: "all that's left to remember, what i've learned—keep it tender/when the lights go down and the show closes/nothing but
roses and sawdust."
Sweep is an exercise in spiritual generosity that you can tap your foot to. Buchanan, Perea, and Smith allow us to face our private fears, self-doubts, and pain by sharing their own, and then they hit us with those spirit-lifting harmonies, letting us know that we are not alone and that we can carry on.
Update: Check out the new hONEyhoUSe video press kit produced by Rolling R Productions here in Albuquerque. If you haven't seen the band live, this is a great intro.
Update 2: Sorry to say the video is no longer available.
© 2014 Mel Minter. All rights reserved.